Please note: we are not a general walk in clinic. If you require health assessment outside of sexual health, we cannot help you. Our clinic is confidential. We will not share your information without your consent.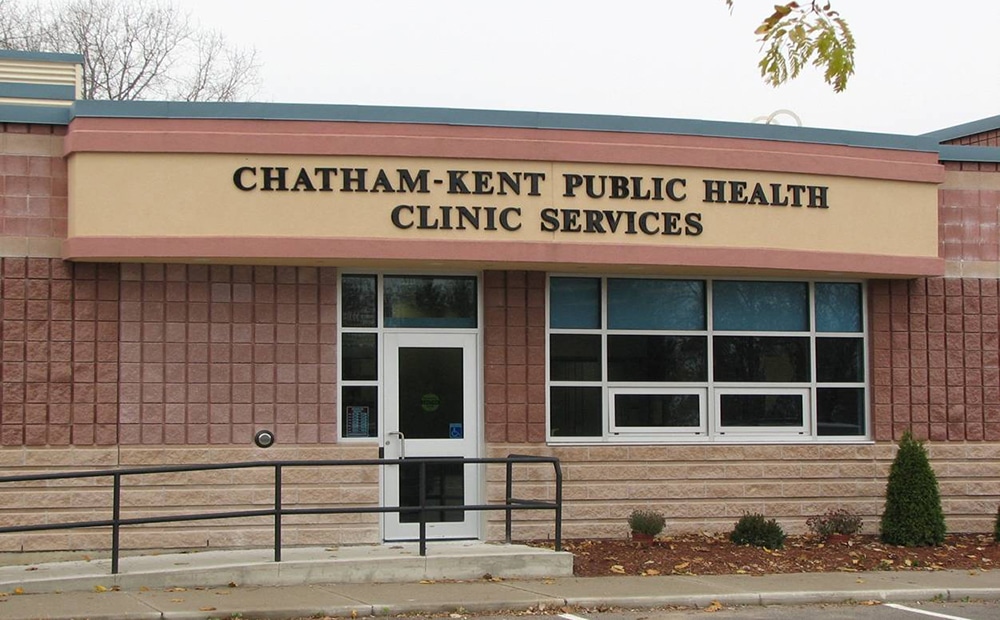 Chatham (CK Public Health Clinic Services) 177 King St. East)
Monday 8:30am – 4:00pm
Tuesday 8:30am – 4:00pm
Wednesday 8:30am – 4:00pm
Thursday 8:30am – 4:00pm
Friday 8:30am – 4:00pm
Wallaceburg (Community Health Centre: 808 Dufferin Ave)
Tuesdays from 2:00pm-4:00pm
Note: The Sexual Health Clinic is closed on statutory holidays. Our clinic services are offered on a first come first serve basis. It is recommended that you call the clinic to book an appointment if you are having any symptoms of a Sexually Transmitted Infection (STI). To book an appointment or inquire about clinic services please call 519.355.1071 ext: 5901.
What You Should Know Before Visiting Our Clinic:
Several departments use the same waiting room. Someone who arrives after you may be called in before you. Please wait in the clinic for 15 minutes after receiving a medication.