For the latest information regarding COVID-19 drugs, including vaccines currently being investigated in clinical trials authorized by Health Canada, please visit Health Canada: COVID-19.
In Canada, most parents know that vaccines are tested before they can be given to the general public. But they are probably less aware of the extensive monitoring, testing, information-sharing and decision-making that goes on behind the scenes.
Vaccines, like medicines, must go through a series of steps before they are approved for use. Before any vaccine is approved for use in Canada, it must be shown to be safe and effective in preventing the disease that it targets. Vaccines are among the most strictly regulated medical products in Canada.
For more information about vaccine safety visit Health Canada or Canadian Paediatric Society: Caring for Kids.
Most side effects are mild and self-limiting including: redness, soreness and/or swelling at the site of injection.
More questions or concerns about side effects, ingredients or adjuvants?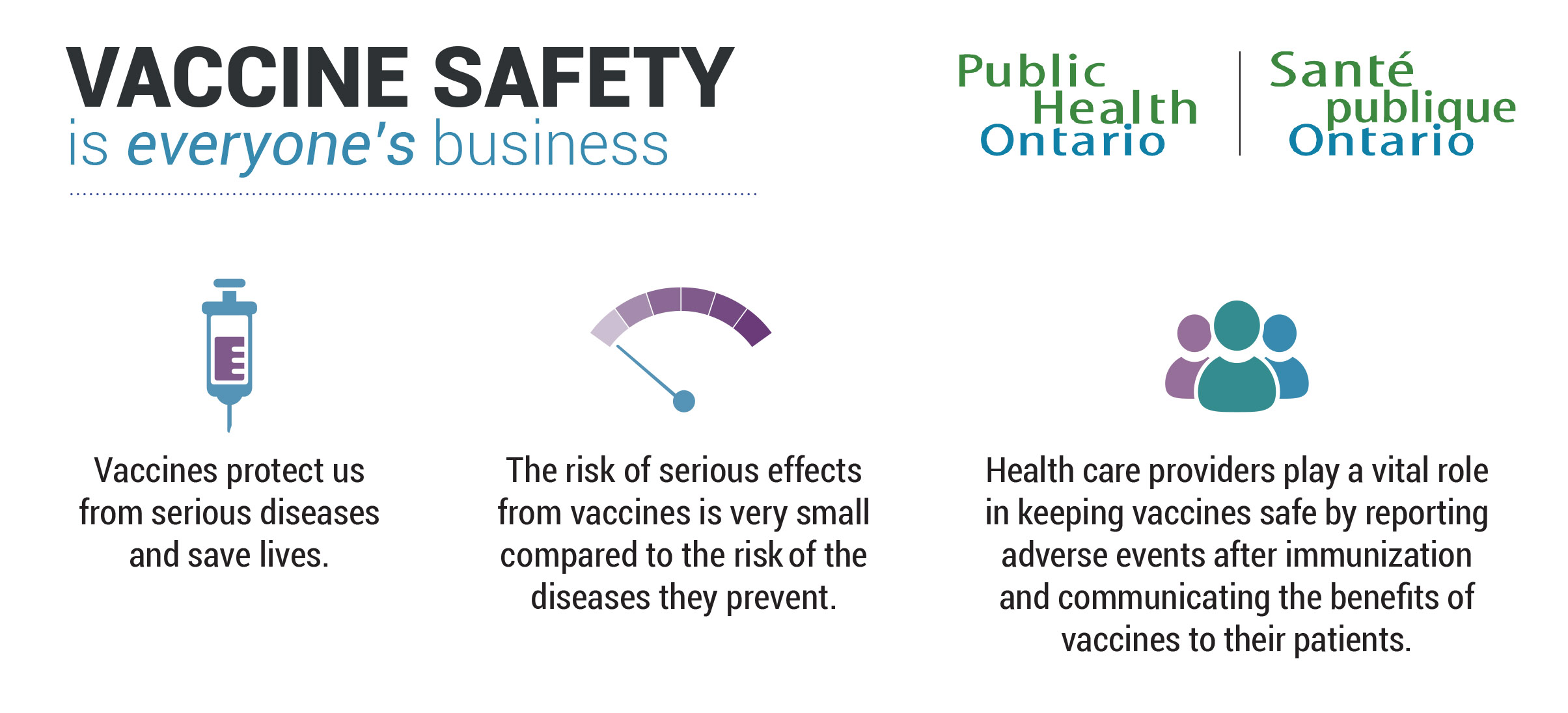 ---
AEFI: Adverse Events after Immunization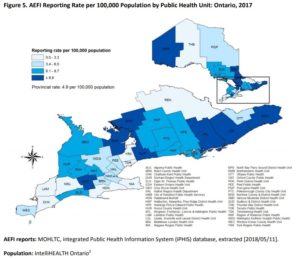 Vaccine safety surveillance is essential to the success of immunization programs. An AEFI is an unwanted or unexpected health effect that happens after someone receives a vaccine, which may or may not be caused by the vaccine. All health professionals who administer publicly-funded vaccines in Chatham-Kent are required to report all AEFIs to CK Public Health where we investigate and provide support to immunizers, individuals, and their families.
To speak with a CK Public Health registered nurse about a suspected AEFI, please call 519-355-1071 ext. 5900.
If you experience an adverse event after immunization, please contact the administering health care provider.