---
Thinking about quitting smoking? Congrats on making the first step in creating a healthier you

!
Did you know that almost 50% of daily smokers want to quit at some point in the next 6 months? Also, when making a quit attempt, the majority people try to quit on their own without any support or assistance? Fortunately, there are a variety of support options available to you in Chatham-Kent to help make those quit attempts more successful!  Please review the lists of options available and select what works best for you.
Need further assistance? You can always connect with us at 519-352-7270 ext 2488 or email us at CKSmokefree@chatham-kent.ca where we would be happy to explain the options available to you.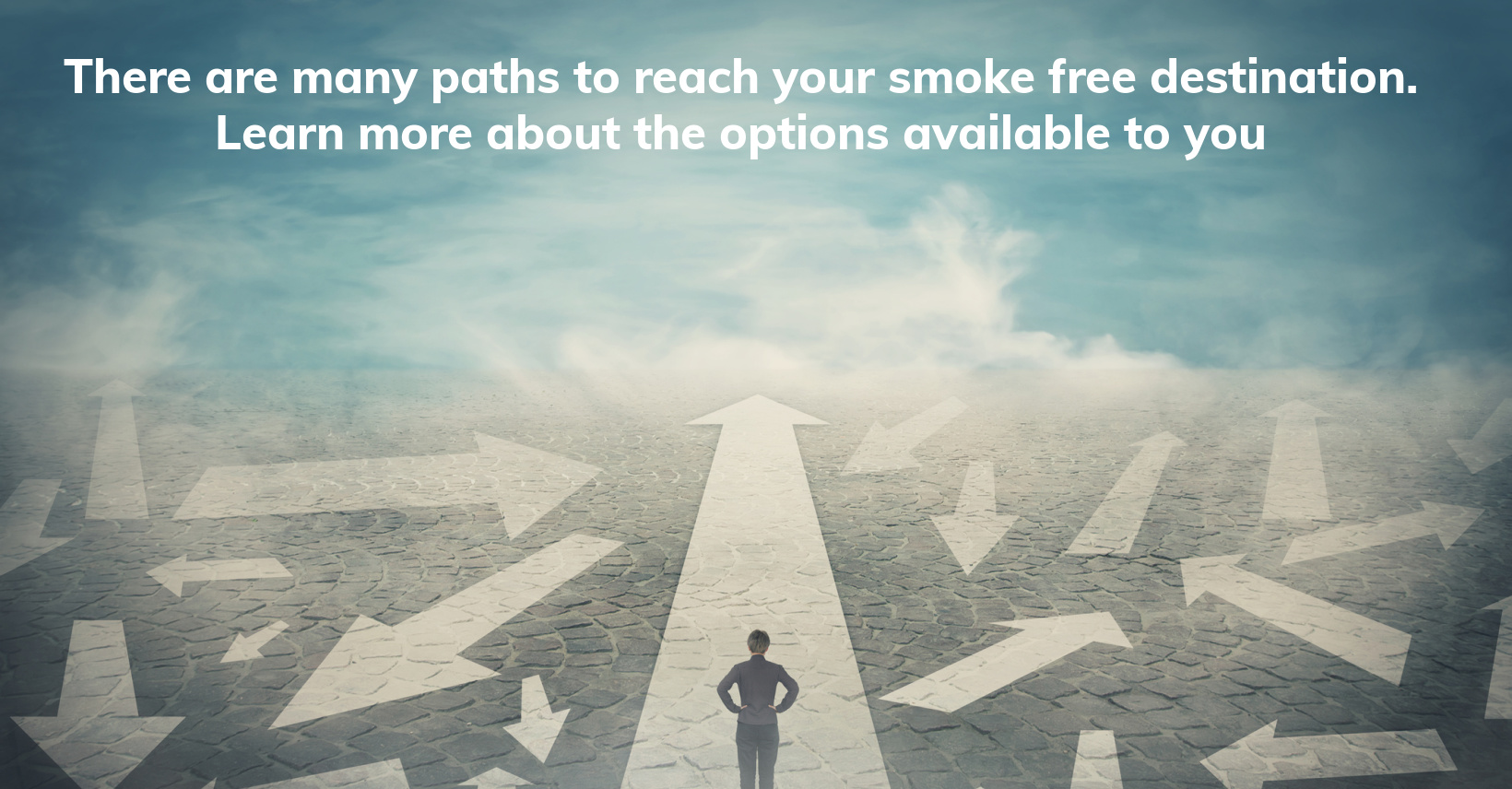 Counselling 
---
SmokersHelpline.ca is your 24/7 touchpoint for getting and staying smoke-free and vape-free. Registering at SmokersHelpline.ca gives you access to:
your own personal Quit Plan to complete as you prepare to quit
your personal quit calculator
our community of quitters and Quit Coaches
e-mail with content and motivations tailored to your quit date
easy registration for all of Smokers' Helpline's services
And anyone can access One Step at a Time self-help materials
*Phone support in Ontario is provided by Health Connect Ontario Smoking Cessation Program at 1-866-797-0000
You want to quit – we can help. The job of every Smokers' Helpline Quit Coach is to work one-on-one to help create a quit plan that works for you. We'll talk about things like managing cravings, quit aids, help you find local support, and we'll even call you to follow up if you want. The result? Smokers' Helpline phone clients are up to 8 times more likely to be smoke-free after 6 months than quitters who go it alone. Call a Quit Coach at Smokers' Helpline whether you are thinking about quitting, ready to quit, actively quitting, need help staying smoke-free and/or vape-free, not ready to quit or want to help someone else quit.
Service is available in English and French and over 100 languages through an interpreter.
text iQuit to 123456
Receive support on the go while quitting smoking and/or vaping with evidence-based, supportive text messages customized to your quit date.
Already an online member? Log in to opt into text support.  Your first message will ask you to accept terms of service via text.

What to expect
Tell us your past or future quit date and we will send evidence-based, supportive messages to your mobile device. If you don't have a Quit Date, set your status to THINKING and we will help get you there.
You can also live chat with a Quit Coach during our business hours by texting CHAT.
Text Keywords
Text keywords for extra help when you need it the most, we'll respond quickly with a recommendation on how to deal effectively with your craving.
The following is a list of available keywords which you can also get by texting KEYWORDS on your phone.

- STOP – stop text program
- QUITDATE – choose or change your quit date
- CRAVING – info about coping with cravings
- ALCOHOL – info about drinking and staying quit
- SLIP – info about slips
- RELAPSE – info about relapses
- STRESS – info about coping with stress
Click here
to learn more about what you can expect when you join the Smokers' Helpline text program.
This service available to Ontario, Saskatchewan & Manitoba phone numbers only. 
You will NOT be charged text messages fees.
NRT (patches/gum)
---
They might not have access to the CAMH stop program but there are options still available to you.
Give us a call at 519-352-7270 ext 2488 or email us at CKSmokeFree@chatham-kent.ca for more information.
CK residents who don't currently have a local family doctor or nurse practitioner can still access free patches and gum.
Starting May 2023, CK Public Health has launched the CK STOP PROGRAM which can provide up to 26 weeks of NRT to CK residents who are 18+ and do not have a primary care provider. Interested? Find out about the program and to register now. 
The STOP on the Net online program designed to help you quit smoking cigarettes. Join today from the comfort of your home and receive 8 weeks of free nicotine replacement therapy (NRT) patches and gum/lozenges mailed to your address.
Ottawa Model for Smoking Cessation
Call now to receive 6 weeks of Nicotine Replacement Therapy (patchs/gum). Leave a message at 1-888-645-5405 to enroll.
Medications
---
Some quit smoking medications like Champix and Zyban may be available to you for lower costs. Try speaking to your doctor or pharmacist if this is an option you're looking to explore.
Non-insured health benefits for Indigenous people
Some quit smoking medications like Champix and Zyban may be available to you for lower costs. Try speaking to your doctor or pharmacist if this is an option you're looking to explore.
Some workplace benefit plan packages offer quit smoking medications prescribed by your family doctor or nurse practitioner.