CK Public Health works in promoting off-road safety and preventing injuries. CK Public Health does this by:
Working

in partnership with community organizations

 

to support and develop safety related resources,

 

events and workshops
Raising  awareness about risk factors for injury
Informing  the general public of how to reduce the risks
Promoting strategies and policies for injury prevention
Off-Road Safety
ATV
ATVs can be fun recreational vehicles, but they are still powerful machines. Every year people are injured and even killed while driving ATVs. Many of those injured are children. It is important to always wear a helmet, protective gear, obey the laws, know and understand your ATV or other off-road vehicle. Download the ATV Passenger Safety Poster (PDF), demonstrating proper passenger safety on an ATV.
For general information about safe ATVing, please visit the Ministry of Transportation or the Canada Safety Council.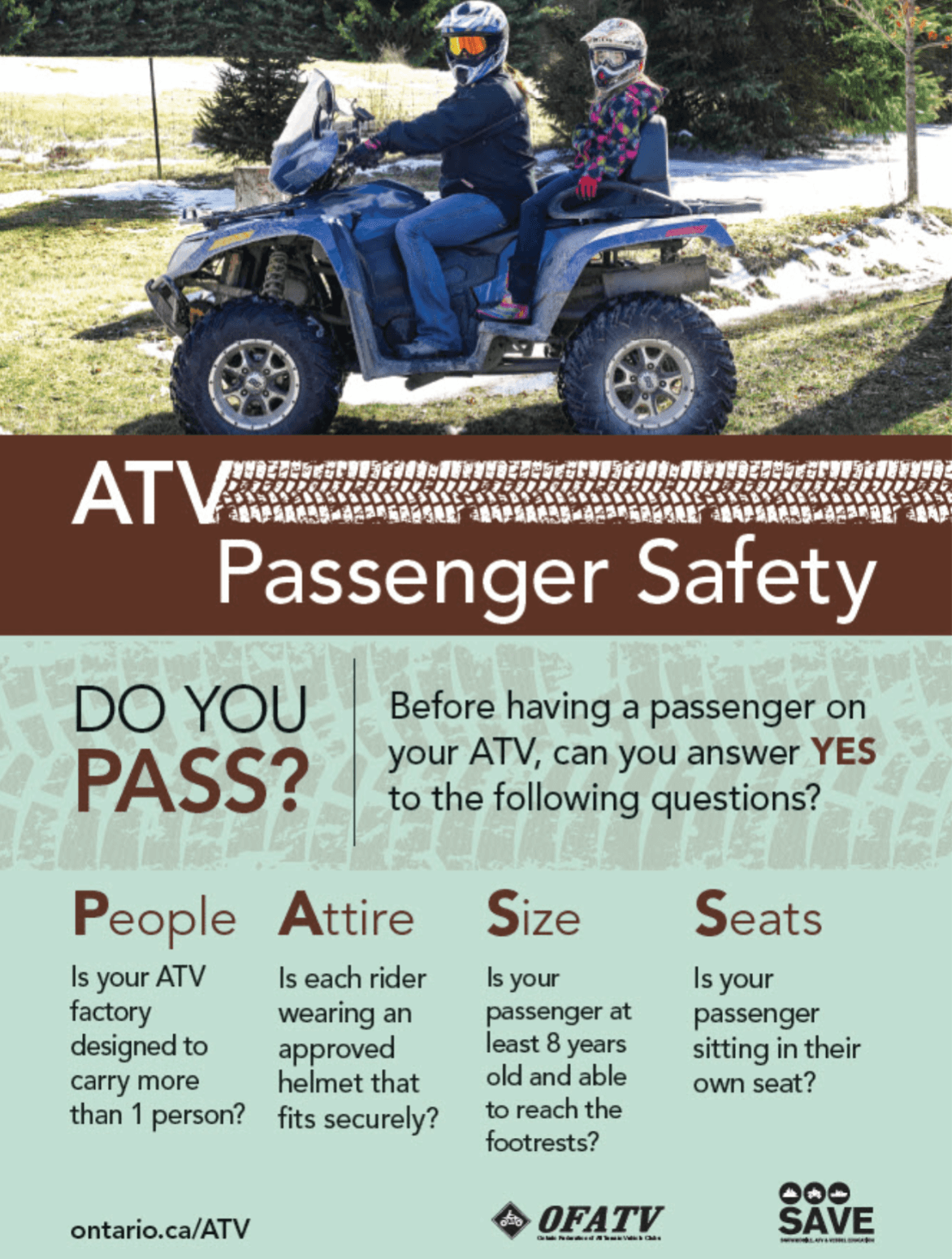 Boating
There are many injuries and even deaths each year due to unsafe boating and watercraft use. Many are linked to not wearing a personal flotation device (PFD) and/or drinking alcohol. Please enjoy the waterways safely!
For general information about safe boating, please visit Transport Canada or the Canadian Red Cross to find out more about lifejackets and PFDs.
Snowmobiling
Snowmobiling is a great way to enjoy the fresh outdoors. But as with other off-road vehicles, it is important to do so safely. Most, if not all injuries that occur when snowmobiling are preventable.
For general information about safe snowmobiling, please visit the Ministry of Transportation or Go Snowmobiling Ontario.
For Further Information
https://ofatv.org/safety-videos/