BounceBack- A free skill-building program for adults and youth 15+ to help manage mild to moderate depression and anxiety. The program has one-on-one telephone coaching, workbooks, and online videos that you can do from the comfort of your home. Sign up online, or call 1-866-345-0224 with any questions or concerns about participating.
Canadian Mental Health Association (CMHA)- A leader and champion for mental health, CMHA Lambton-Kent provides services and connects people to the resources they need to maintain and improve mental health. Phone 1-855-211-2642. For 24/7 crisis support call the Mental Health First Response Service 1-866-299-7447. Leave your contact information and someone will return your call shortly.
Centre for Addiction and Mental Health (CAMH) - Canada's largest mental health teaching hospital and one of the world's leading research centres in its field. The website has free online mental health tutorials as well as a number of other educational resources. 
Mind Your Mind – An online space where people can find information on how to get help, facts about mental illnesses, wellness and coping tips, interactive tools, and works of personal expression from people with lived experience. 
The Big White Wall - Online mental health support that offers Ontario residents the choice and flexibility to seek support early, without stigma, and in a way that is convenient to them. You need a postal code and to make a user name and password to register. After that, you will answer some questions to provide some information about your mental health needs. Then you will have access to a variety of online resources and services anytime, 24/7/365.
Resources for Indigenous Peoples
Talk 4 Healing: Provides support and resources for Indigenous women, by Indigenous women, across Ontario, 24 hours a day, 7 days a week.  Services are grounded in Indigenous culture, wisdom and tradition and are available in Oji-Cree, Ojibway, Cree, Algonquin, Inuktitut, Mohawk, Oneida, Odawa, Potawatomi, Micmac, Black Foot, Anishinaabe, Moose Cree, Swampy Cree and English and French. Phone: 1-855-554-HEAL (4325), Text: 1-855-554-HEAL (4325), Chat: talk4healing.com, Visit Talk4Healing on Facebook & Twitter
National Indian Residential Schools Crisis Line: This national service provides support to former Residential School students in crisis 24 hours a day, 7 days a week.  Support is provided by trained crisis counsellors, many of whom are Indigenous. Phone: 1-866-925-4419
Services:
Chatham-Kent Children's Services - Clear and simple pathways to care for parents/caregivers and youth. Core services include crisis services, counselling and therapy services, walk-in counselling, family capacity building and support, intensive treatment services, specialized consultation and assessment, and referrals. Email mhdevintake@ckcs.on.ca or call 519-352-0440 for support. 
Children's Treatment Centre of Chatham-Kent- Specialized services for children and youth, from birth through to 21 years, with physical, developmental or communication needs.
WAYS Mental Health Support - A not-for-profit agency that supports children, youth and families through a strengths-based, holistic approach to address challenges such as trauma, emotional or behavioural problems, mental health issues, conflict with the law, and relationship difficulties. Services are offered through both residential and community-based settings. Email ways@ways.on.ca or call 519-354-2065 for the community support program. Call 519-354-4095 for 24/7 crisis support for families and youth ages 6-18.  
Information: 
Children's Mental Health Ontario – A resource hub to share useful information about parenting and mental health issues. The primary goal is to promote a coordinated and high quality system of care that puts children, youth, and families first. 
Canadian Mental Health Association - Find more information about child and youth mental health issues and services in Ontario. 
Protective Factors of Mental Well-Being in Children - Evidence shows there are ways to protect children from mental health issues. 
3 free counselling sessions for age 55+ along with free transportation if needed.  For those under 55, reduced rates are available.
Nobody will be turned away if they are in need of counselling.
To sign up for a session contact Kim, Intake Coordinator at: 519-354-6221 ext. 233.
ConnexOntario - Free, confidential, and personalized support 24/7/365 for mental health, addictions, and problem gambling. Up-to-date and accurate information for treatment services including where the service is located, how to access the service, and how long the wait to access the service could be. Call 1-866-531-2600. Email and web chat options available on website. Support available in French and other languages. 
Chatham-Kent Youth Wellness Hub- A direct entry-point for youth ages 11-25 to an initial mental health assessment within 72 hours of seeking help, followed by support to access to any required specialized services within 30 days, where possible. Youth are considered partners in their own care, and family members and carers are also engaged and supported in planning and the provision of service. Call 519-437-6329. 
Good2Talk -Free, confidential and anonymous helpline (24/7/365) for post-secondary students ages 17-25 in Ontario. The helpline includes professional counselling, information, and referrals on mental health, addictions, and well-being. Call 1-866-925-5454 for support. 
Kids Help Phone -  24/7 counselling services, information, and referrals for young people looking for mental health support. Call 1-800-668-6868 to speak with someone over the phone. First you will get an automated message and once you get through, a trained counselor will ask how they can help you. If you don't want to talk over the phone, text CONNECT to 686868. You don't need a data plan, internet connection or an app to use this free texting service. All conversations you have with a volunteer crisis responder are confidential and you can text STOP at any time to end the chat.
LGBT YouthLine: Provides peer support by and for 2SLGBTQ+ people 29 and under across Ontario.  Trained peer support volunteers with a diversity of 2SLGBTQ+ identities provide a range of supports, including: questioning gender identity/sexual orientation; coming out; mental health; relationships; social isolation; and referrals to further supports. Phone, text and chat is available from Sunday to Friday, 4:00 pm to 9:30 pm EST. This is not a crisis line. Those in immediate crisis will be referred to their local distress centre, Kids Help Phone or Trans Lifeline. Please note that the phone line is currently unavailable, but text and chat support remain available. Check youthline.ca for updates. Text: 647-694-4275, Chat: youthline.ca, Phone: 1-800-268-9688
Naseeha: An international hotline that provides youth and particularly Muslim youth with the tools needed to address a range of issues including mental health, drugs and alcohol, bullying, religion, marriage and divorce, domestic issues, pornography, and career or work related issues.  Peer-counsellors provide immediate, anonymous, and confidential support over the phone from 12:00 pm to 9:00 pm, 7 days a week and text support from 12:00 pm to 9:00 pm, Monday to Friday.  Phone: 1-866-627-3342 (NASEEHA), Text: 1 (866) 627-3342 (NASEEHA)
Black Youth Helpline: This multicultural youth helpline and service serves all youth and specifically responds to the needs of Black youth.  Contact with the helpline results in a professional, culturally relevant assessment aimed at identifying root causes of problems and informs next steps.  The helpline can be accessed by youth, families, schools and other stakeholders. Service is provided in English. French and other languages available upon request. Other languages are available upon request. This is not a crisis line.  The helpline is open from 9am to 10pm, 7 days a week. Clients can also submit service requests 24 hours a day using the 'contact us form' on the website blackyouth.ca. Phone: 1-833-294-8650, Email: info@blackyouth.ca
Resources for Educators
Canadian Teachers' Federation: Mental Health - Resources, links, readings, and lesson plans for educators and students ranging from grades K-12.
OPHEA Level-Up Program - A free online resource that supports educators and program leaders in promoting positive mental health and overall well-being with children and youth ages 6-18. 
Teacher Resources - Children's Mental Health Ontario - Guides that offer tips on early identification and intervention; practical suggestions on how to work with and respond to students with mental health issues; and information on combating stigma in the classroom. 
Teen Mental Health.org – A School Mental Health Curriculum Guide that provides a complete set of evidence based online modular resources proven to increase the understanding of mental health and mental disorders, decrease the stigma of mental illness and enhance the ability to seek help among both students and teachers. 
Mental Health Supports for Farmers
Owning a farm business can be very stressful. If you are struggling with the impact of these stresses, you are not alone.
The government of Ontario cares about the well-being of farmers and farm families and recognizes they face unique challenges that can lead to mental health issues.
There is help out there if you're struggling. Reach out to a friend or other emotional support. Together we can end the stigma that surrounds mental health. You matter, and you're important. We're all in this together.
What is Mental Health?
Everyone has mental health. It is more than the absence of mental illness. It is our emotions, feelings and thoughts, how we work through challenges, our relationships, and how we see the world around us. There is no health without mental health. CK Public Health works with local, provincial, and national organizations to promote mental health in our community. (Ministry of Health and Long-Term Care, 2018) 
What is Mental Health Promotion?
Mental health promotion is building the skills and capacity of individuals and communities. The goal is to increase control over one's life and improve mental health.  This occurs through increasing positive skills or strengths that protect someone's mental health.  These are things like positive self-esteem, coping skills, and social relationships. 
What is Mental Wellness?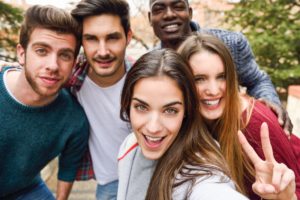 Mental wellness is a balance of mental, physical, spiritual and emotional health. This balance is enriched when individuals have:
purpose in their daily lives;
hope for the future that is grounded in a sense of identity, values, and belief in spirit;
belonging and connection with their families, communities, and culture; and 
a sense of meaning and an understanding of how their lives are part of something and have a history. (First Nations Mental Wellness Continuum Framework)
What is Mental Illness?
Mental illness refers to conditions where thinking, mood, and behaviors impact how we function in daily life.  Mental illnesses are affected by "a complex mix of social, economic, psychological, biological, and genetic factors." Mental illness can include mood disorders, schizophrenia, anxiety disorders, personality disorders, eating disorders and addictions such as substance dependence and gambling (Mental Health Commission of Canada, 2012). In Chatham-Kent about 1 in 5 people have a mental health condition or illness (IPSOS Community Mental Health Survey, 2017).