C-K Public Health partners with various community-based, provincial and national organizations to help promote mental health for the citizens of Chatham-Kent to provide support and input from the public health perspective for the development of evidence-based community programs.
What is Mental Health?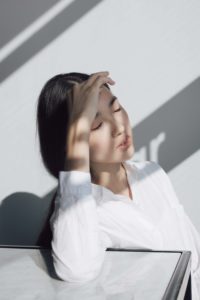 Mental Health is a positive concept and is much more than the absence of mental illness. The Public Health Agency of Canada defines Mental Health as "the capacity of each of us to feel, think, and act in ways that enhance our ability to enjoy life and deal with the challenges we face. It is a positive sense of emotional and spiritual well-being that respects the importance of culture, equity, social justice, interconnections and personal dignity."
What is Mental Health Promotion?
The process of enhancing the capacity of individuals and communities to increase perceived control over one's life and improve their mental health.  This occurs through building and enhancing protective factors, such as self-esteem, coping skills, and social connectedness.  Mental Health Promotion empowers people to interact with their environments in ways that enhance these protective factors.
What is Mental Wellness?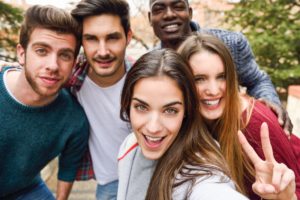 Mental Wellness is a balance of the mental, physical, spiritual and emotional. This balance is enriched as individuals have purpose in their daily lives whether its through education, employment, care-giving activities, or cultural ways of being and doing; hope for their future and those of their families that is grounded in a sense of identity, unique values, and having a belief in spirit; a sense of belonging and connectedness with their families, communities, and culture; and finally a sense of meaning and an understanding of how their lives and those of their families and communities are part of something and have a history. (First Nations Mental Wellness Continuum Framework)
What is Mental Illness?
Mental Illness refers to conditions where thinking, mood, and behaviors severely and negatively impact how we function in daily life.  Mental illnesses are affected by "a complex mix of social, economic, psychological, biological, and genetic factors, and may take many forms, including mood disorders, schizophrenia, anxiety disorders, personality disorders, eating disorders and addictions such as substance dependence and gambling."
(Government of Canada, 2006; Mental Health Commission of Canada, 2012)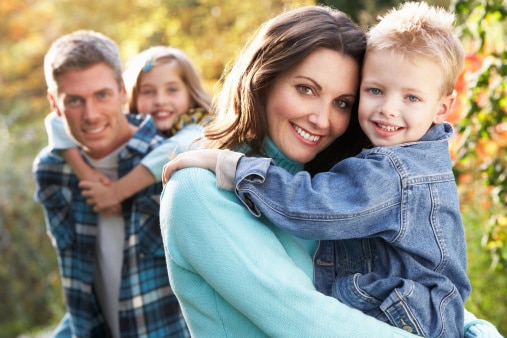 Mind Your Mind – to learn more about mental health, including different types of diagnoses such as depression, anxiety, bipolar disorder.  Also offers interactive tools to educate you, help you cope, distress and get you thinking about your plan for being well.
The Big White Wall – Digital mental health support that offers Ontario residents the choice and flexibility to seek support early, without stigma and at a time convenient to them.
Canadian Association of Mental Health – It all starts with knowledge. Use this series of free online tutorials as a starting point for learning about mental health.​
Resources for Parents
ACCESS Open Minds – ACCESS Open Minds service sites provide a direct entry-point for youth aged 11-25 to an initial mental health assessment within 72 hours of seeking help, followed by facilitated access to any required specialized services within 30 days, where possible. While receiving ACCESS OM services, youth are considered partners in their own care, and family members and carers are also engaged and supported in planning and the provision of service. 519-437-6329
Children's Mental Health Ontario – Shares useful information to help you learn about parenting and mental health issues.  
Canadian Mental Health Association – Find more information about child and youth mental health issues and services in Ontario. 
Protective Factors of Mental Wellbeing in Children – Evidence shows there are ways to protect our children from struggling with their mental wellbeing.
One Bridge, Two Shores – Support Group for Family & Friends of those living with Mental Illness and Addiction
ConnexOntario – The professionals at ConnexOntario provide free, confidential, and personalized responses 24/7/365 to individuals about mental health, addiction, and problem gambling services throughout the province.
Drug and Alcohol Helpline – Information and referral to alcohol and drug treatment services in Ontario.   1-800-565-8603
Mental Health Helpline -Comprehensive information about mental health services.  1-866-531-2600
The Ontario Problem Gambling Helpline – Information and referral service with interpretation available.   1-888-230-3505
Resources for Youth
Kids Help Phone – Kids Help Phone is a Canadian and world leader known for our expertise and continuous innovation as Canada's only 24/7 counselling and information service for young people. 1-800-668-6868
Good2Talk -Free, confidential and anonymous helpline (24/7/365) for post-secondary students aged 17-25 in Ontario. Professional counselling and information and referrals on mental health, addictions and well-being. 1-866-925-5454
Resources for Educators
Teen Mental Health.org – A School Mental Health Curriculum Guide that provides a complete set of evidence based online modular resources proven to increase the understanding of mental health and mental disorders, decrease the stigma of mental illness and enhance help-seeking efficacy among both students and teachers.