Workplace wellness benefits both employers and employees.  The CK Public Health has created some resources to assist you, the employer, with your wellness program.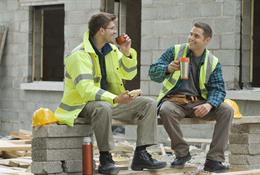 These resources will help you develop a healthy and supportive workplace by providing practical ideas for addressing a variety of health topics. By investing in employee health you are investing in the health of your organization. Having a wellness committee and management support are proactive steps to making your workplace healthy.
While investing capital in your workplace wellness programs can be beneficial, many changes can occur without any direct cost to your workplace. Health professionals have found that the most effective approach is an evidence-based comprehensive health promotion program that includes Education and Skill Building, Environmental Support, and Policy Consideration.
---
Sign up for our Monthly Newsletter
Support your wellness initiatives by following us each month for information and ideas. Email workplacehealth@chatham-kent.ca to sign up for our monthly newsletter the Body Bulletin and our Health Unit Updates. Don't forget to check this site regularly for any Programs or Events that will be of benefit to your workplace and employees.