Did you know?
If you have kids age 17 and under and  you don't have dental benefits, or they are limited—including Ontario Works or ODSP—we can help!
We can help with:
Your Healthy Smiles application
Answer questions about your child's oral health
Where do you go?
We are located at 177 King Street East at the WISH Centre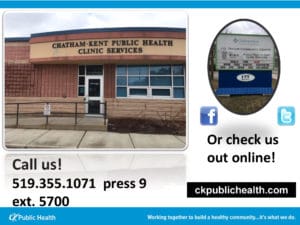 For more information contact CK Public Health at ckoralhealth@chatham-kent.ca or call 519.355.1071 ext 5700. You can also visit www.ontario.ca/healthysmiles for more information.
Healthy smiles are for life!