Ontario Schools Go Virtual
April 12, 2021: Ontario has announced that schools are to move to a virtual learning model after the April spring break.
News Release
---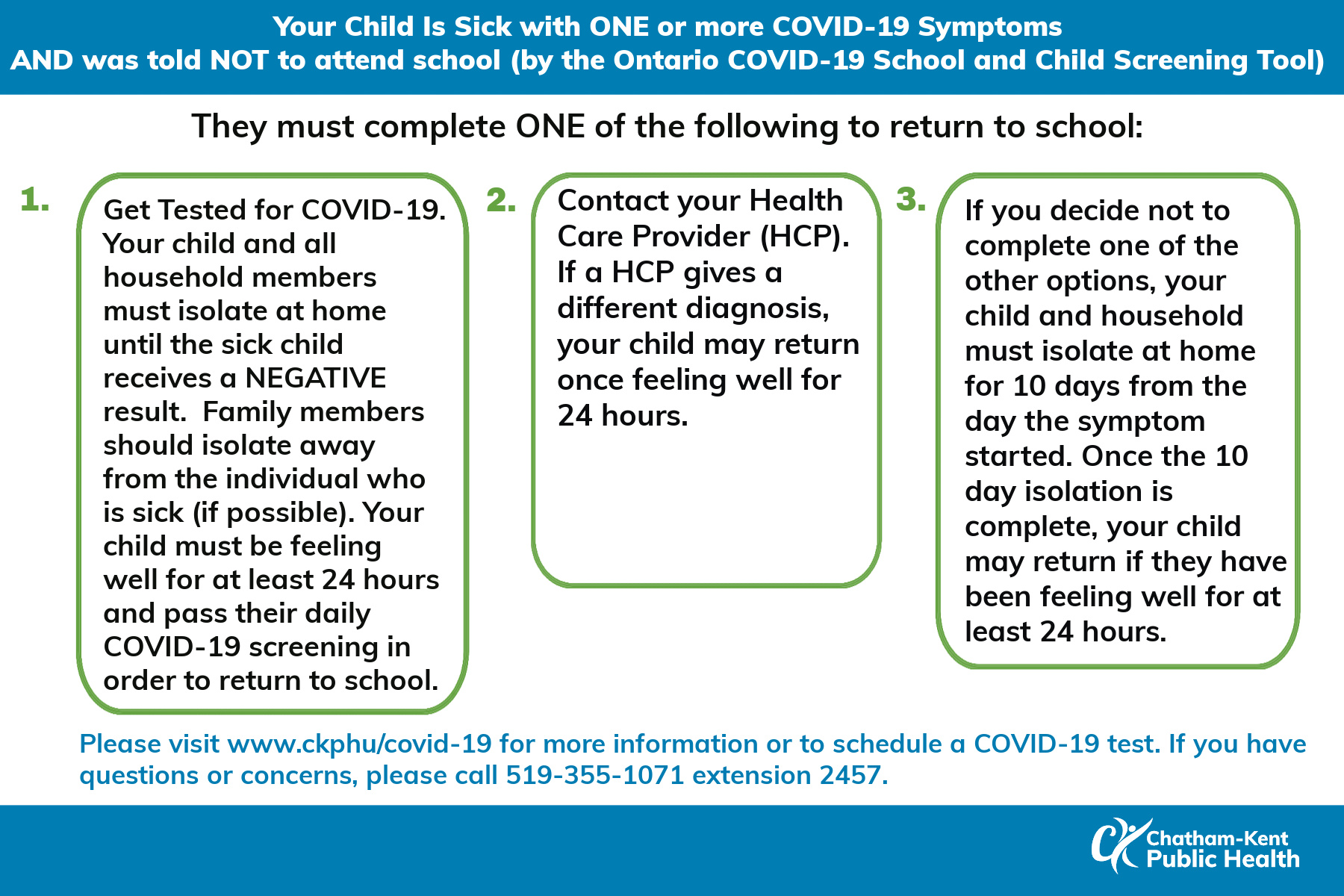 ---
CK Public Health is working with our local school boards to support the reopening of schools. Keeping COVID-19 transmission low at the community level will be key to preventing the introduction of the virus into schools.  The primary goal is to make the return to school as safe as possible, balancing the risk of COVID-19 transmission while reducing other harms to the well-being of students, families and staff. Public Health will partner with school boards to address any ongoing questions and concerns of families, school staff and students regarding COVID-19 and provide the most current information possible.
Measures in place to protect children and educators by the schools will include:
screening to ensure sick children and staff do not attend
prompt isolation of sick children and staff
physical distancing to the extent possible
enhanced cleaning measures
co-horting (keeping groups together)
the use of face coverings for most students and staff
CK Public Health's Role:
managing all cases of covid-19 in collaboration with the school, parents and other relevant partners
determining if an outbreak in a school exists
managing the outbreak in collaboration with the school and other relevant partners
determining when the outbreak can be declared over
Your School Board's Role: 
reporting a probable or confirmed COVID-19 case associated with the school to Public Health and to the Ministry of Education through the daily reporting tool where they have become aware of such a case
reporting absenteeism through the daily reporting tool, in accordance with provincial and/or Public Health direction
implement prevention measures found in guidance from the Ministry of Education, Ministry of Health and Public Health
cooperate with Public Health, and other stakeholders as required
communicate with Early Years partners about COVID-19 in schools and boards
maintain accurate records of staff, students and visitors. Schools should be able to produce information regarding the students and staff members in any and all class cohort(s) (for example, classroom, bus, before and after school programs, extra-curricular activities).
As more information is released, this page will be updated with the date noted. 
Please take a look at the tabs below!