Self Assessment Tool
Use the Ministry of Health's self-assessment tool to help you decide if you need to seek care. Please do not visit an assessment centre unless you have been told to by a healthcare professional. Always call your heath care provider before visiting.
If you feel you are not getting enough air or are experiencing other severe symptoms, call 911.
TAKE THE SELF ASSESSMENT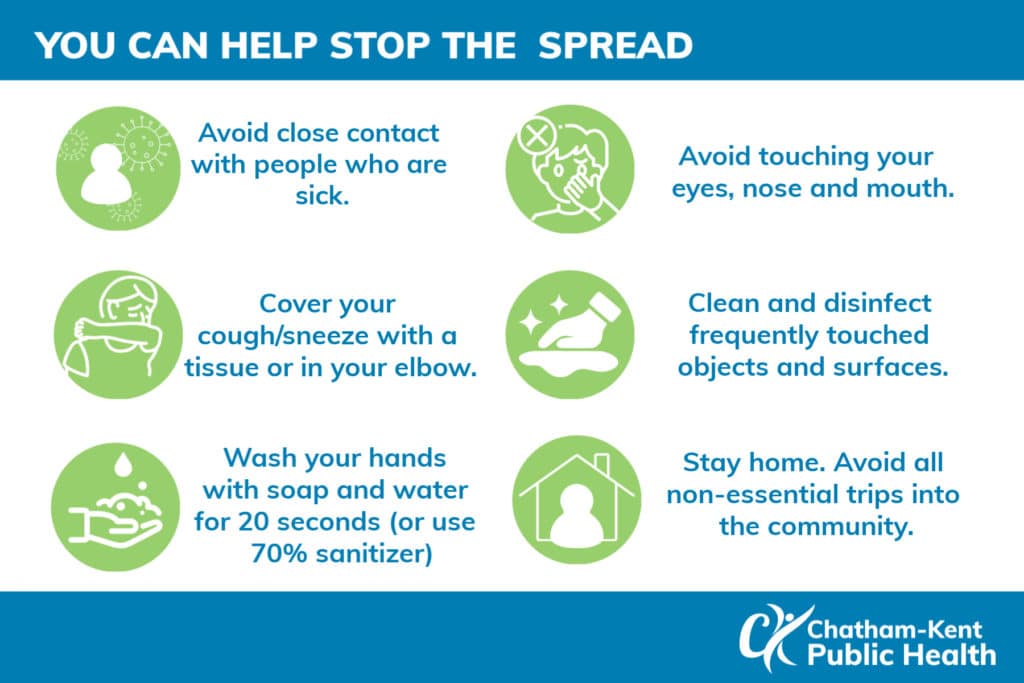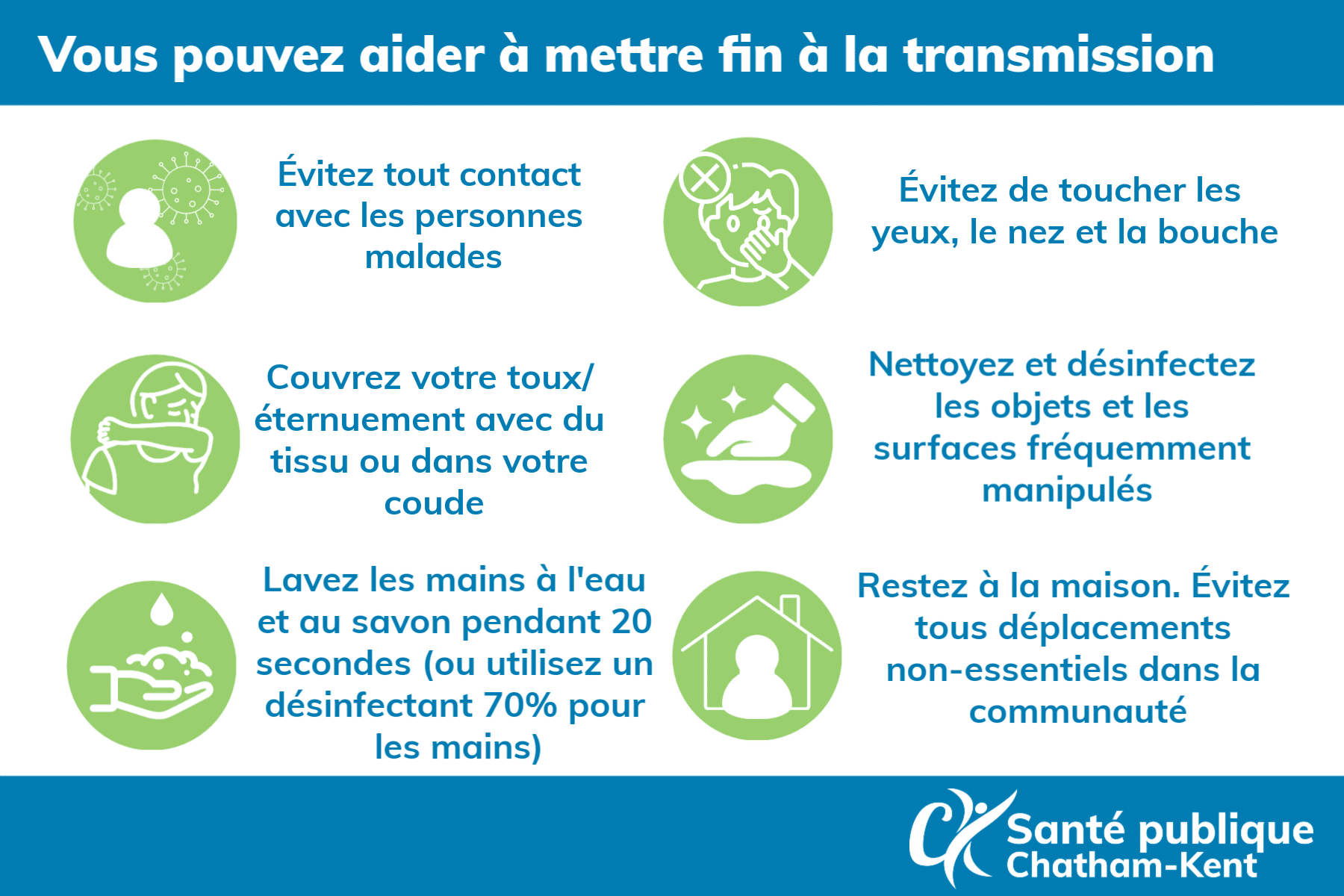 COVID-19 spreads through direct contact with the respiratory droplets of someone who is infected with the virus through their cough or sneeze. These droplets can spread up to 2-metres, or 6 feet. It may also be possible for a person to get COVID-19 by touching a surface or object that has the virus on it and then touching their own mouth, nose, or possibly their eyes.
We encourage Chatham-Kent residents to play their part in preventing the spread of COVID-19 by:
For More Information:
Click on the tabs below.
Government of Ontario's COVID-19 webpage.
Government of Canada's Prevention and Risks webpage.
Resources in multiple languages: Government of Canada list of multilingual resources
Prevention resources in a variety of Indigenous languages: Indigenous Services Canada