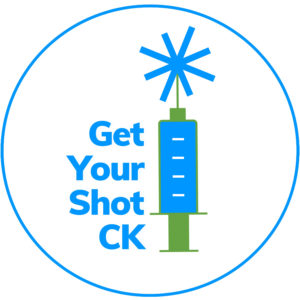 ---
Chatham-Kent COVID-19 Vaccination Eligibility and Online Appointment Registration
Thank you for visiting GetYourShotCK! Chatham-Kent residents can now book a COVID-19 vaccination appointment using the Municipality of Chatham-Kent scheduling portal PerfectMind. There are several advantages to booking your appointment using the online registration system:
Residents will get immediate confirmation of an appointment after completing the registration process
Users can select from a variety of dates/times and locations that fit their schedule
One account holder can register multiple family members that are eligible for appointments
Appointments can be booked 24 hours a day, 7 days a week
Need assistance booking your appointment?
If you encounter difficulty in scheduling an appointment please call 519-355-1071 ext 1900 or email us at covid19@chatham-kent.ca
Prefer to book your appointment by phone?
Our vaccination phone line is still available for residents at 519-351-1010. Please call and leave a message. Please note that it will take approximately 2-5 days for a return phone call depending on call volumes. Our staff return calls Monday-Friday from 8:30am-4:30pm.
NEW! Looking for a pharmacy vaccination?
Pharmacies and some primary care offices will begin vaccinations of those 40+ on Tuesday April 20, 2021 using the AstraZeneca vaccine. To find a pharmacy location SEARCH HERE.
For the latest updates and more information about COVID-19 vaccinations in Chatham-Kent please visit our COVID-19 vaccine page
Appointment Registration Process:
---
---
STEP 1-Are You Eligible?

Review current eligibility list and certify that you qualify

STEP 2-Create an account

Review how to book an appointment and create an online account (Already have an account? Skip directly to STEP 3)

STEP 3-Log into Municipal site and book your appointment

You will be redirected to a new page to create your account and log into the booking tool
---
---
---
---
BEGIN STEP 1: Are You Eligible to book an appointment?
Please review the following COVID-19 vaccination eligibility categories below to determine how you qualify.
Expand each category for more details.
Please check back regularly as new groups become eligible according to the Ontario Vaccination Plan.
Please note that you cannot book a pharmacy vaccination using the Municipal registration system. For more information on pharmacy vaccinations and how to register for an appointment please search here.
If you are

NOT ELIGIBLE

  in one of the listed categories, 

DO NOT PROCEED FURTHER.

 Please visit our vaccination phases plan to learn when you may become eligible.