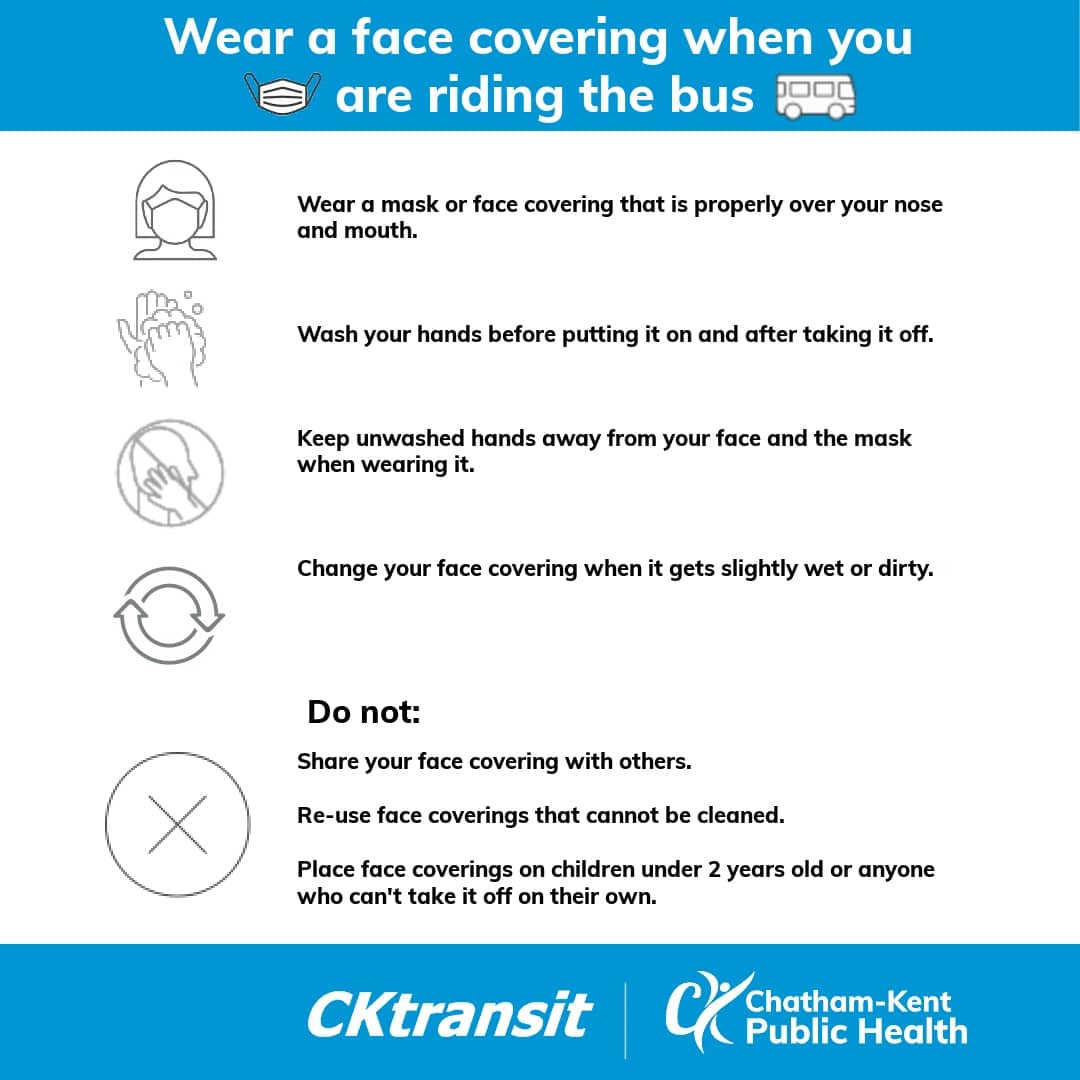 Seating limit on buses imposed at the onset of the COVID-19 pandemic has been removed. It is mandatory that riders wear face coverings on public transit vehicles.
It is important for riders to practice physical distancing wherever possible, including at bus stops. Keep 2 metres between yourself and others. Practice good personal hygiene including frequent hand washing with soap and water or use hand sanitizer.
For more updates from CK Transit, see their Service Updates page.
To learn how to stop the spread of COVID-19, visit our Stop the Spread page.