***Please note that playgrounds remain CLOSED on beaches at this time. In addition, some beaches may still have barricades up at this time but are in the process of being removed.
Chatham-Kent is home to many beaches along Lake Erie and Lake St. Clair. It's a fun summer activity to do with your family and friends! However, please ensure to make note of COVID-19 safety measures before heading out to your favourite beach.
Do not visit a beach in Chatham-Kent if you feel unwell!
Stay 6 feet/2 meters away from other beachgoers outside of your family
When you visit your favourite beach, ensure you go in a group of no more than 5 persons
Before you leave for the beach, coordinate travel as a household group in 1 vehicle
Bring 70% alcohol hand sanitizer and use frequently
Beach toys are lots of fun, but keep toys between you and your family
If you bring any snacks or food, make sure to bring your trash home with you to dispose of
Ensure that you use safe swimming and sun safety practices in addition to COVID-19 safety measures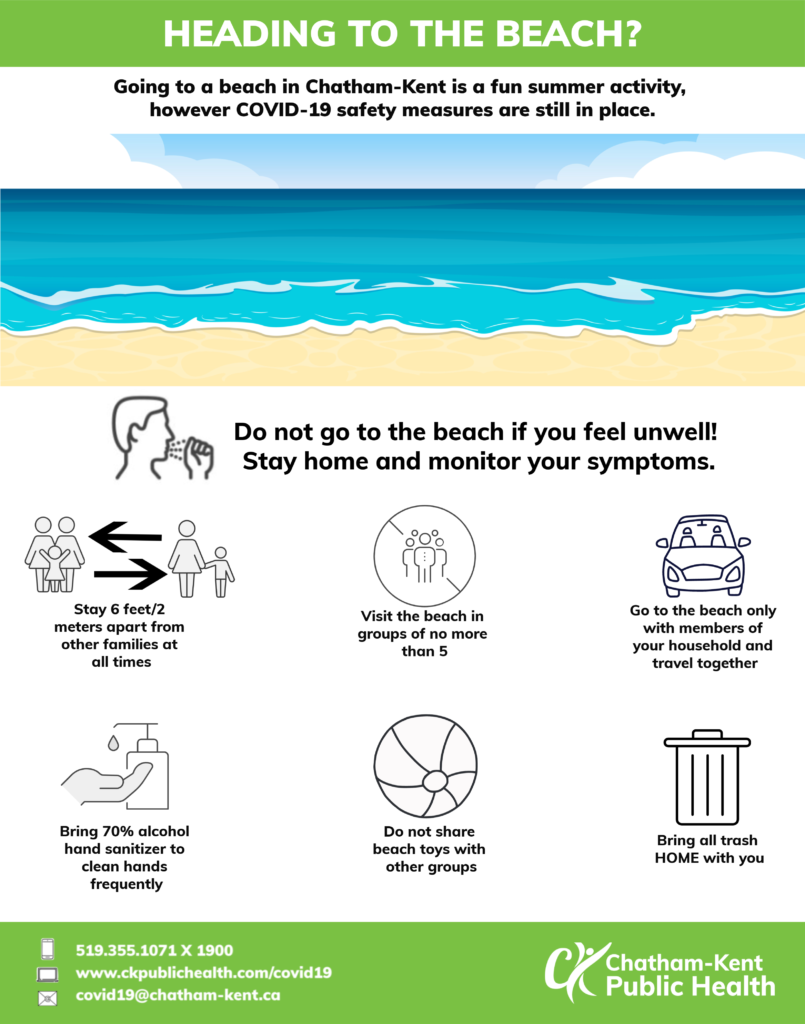 For any questions regarding COVID-19, please contact us by phone at (519) 355-1071 ext 1900, or by email at covid19@chatham-kent.ca