Are you planning a visit to the spa? Ensure your next visit to the spa is a safe one.  Serious infections such as Hepatitis B, Hepatitis C, HIV, skin and nail fungus can be spread at a spa if proper cleaning and disinfection steps are not taken.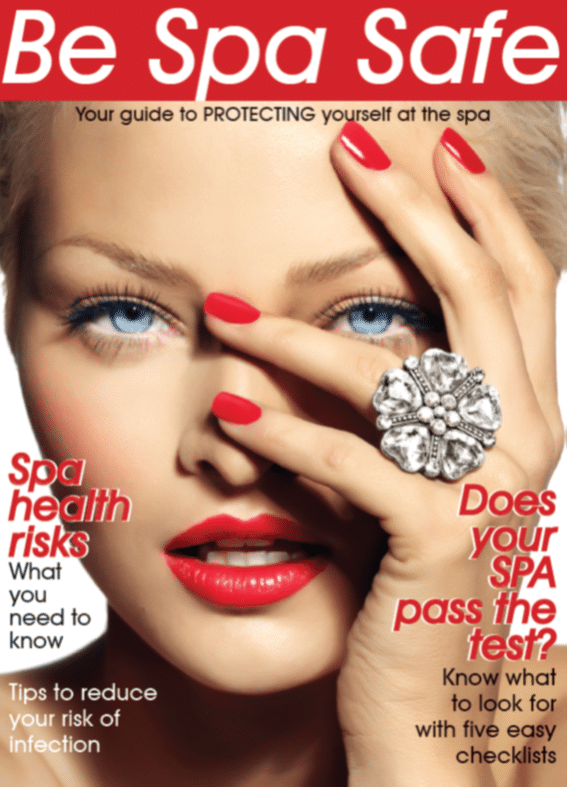 To protect yourself and reduce your risk of infection:
Visit a licensed spa that is inspected by the Chatham Kent Public Health Unit.  View the latest inspection reports at http://checkit.chatham-kent.ca/.
Avoid spa services when skin is broken, irritated or infected, as your risk of infection increases. Getting a pedicure?  Do not shave prior to your pedicure.
Choose a spa that has clean, well-lit organized work areas, with tools and equipment that is in good repair.
Ensure spa workers wash their hands before and after your service. Gloves are not a substitute for hand washing.  Do not be afraid to ask your spa worker to wash his or her hands in front of you.
Single use items such as emery boards, nail buffers, wax applicators and pedicure credo blades should only be used once and then thrown away. Do not be afraid to ask for a new one before your service begins.
Reusable tools such as nail clippers, tweezers, scissors, foot paddles and foot baths should all be cleaned and disinfected in between each client. Do not be afraid to ask if and how these items are cleaned and disinfected.
For more be spa safe tips or to report any complaints contact the Chatham Kent Public Health Unit at 519.352.7270.