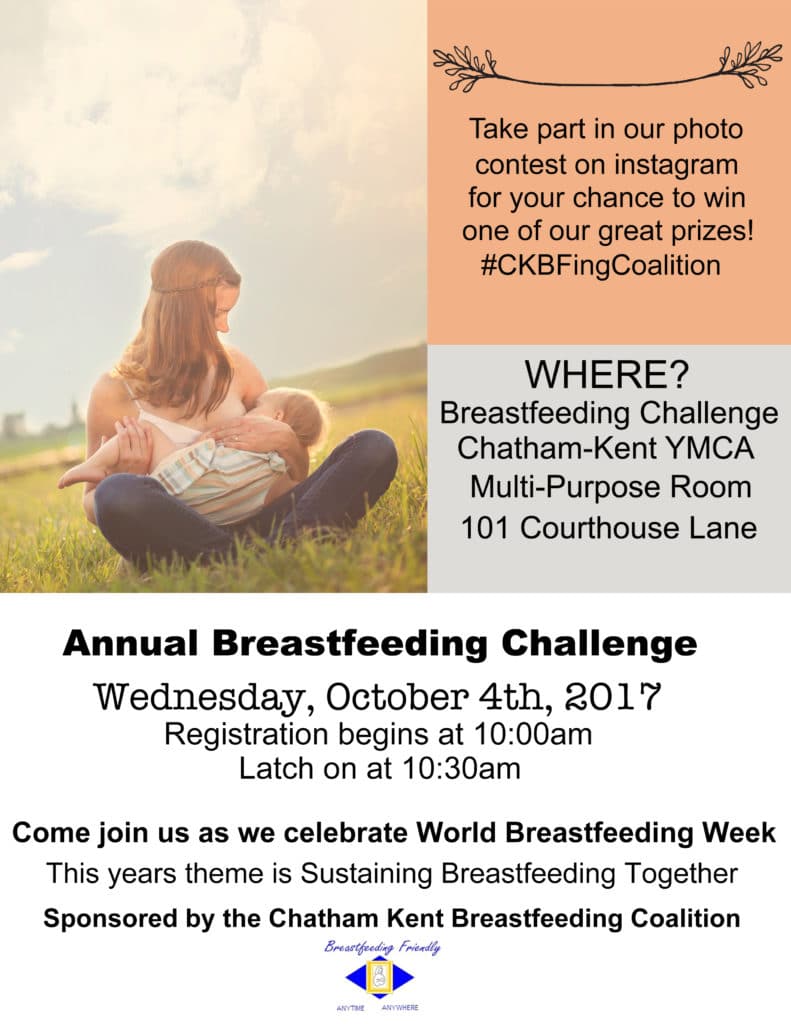 In celebration of World Breastfeeding Week, October 1-7, 2017, the Chatham-Kent Breastfeeding Coalition will be hosting the Annual Breastfeeding Challenge.
Wednesday, October 4, 2017
Chatham-Kent YMCA, Multi-Purpose Room,
101 Courthouse Lane, Chatham
Registration begins at 10:00am
Latch on at 10:30am
Take part in the photo contest on instagram #CKBFingCoalition for a chance to win a prize.

The World Health Organization recommends exclusive breastfeeding for 6 months with continued breastfeeding for up to 2 years and beyond. Come join us as we raise awareness that breastfeeding is a normal part of every day life.
This year we are celebrating Sustaining Breastfeeding Together! Come celebrate with us!