Extremely hot weather and humidity can be very dangerous.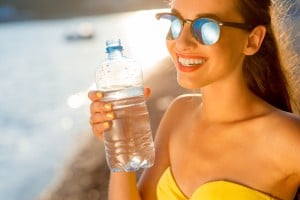 Follow these steps to "STAY COOL" this summer:
Frequently visit neighbours, friends and older family members, especially those who are chronically ill, to make sure that they are cool and hydrated.
Drink plenty of cool liquids, especially water, before you feel thirsty to decrease your risk of dehydration. Thirst is not a good indicator of dehydration.
Reschedule or plan outdoor activities during cooler parts of the day.
Wear loose-fitting, light-coloured clothing made of breathable fabric.
Never leave people or pets in your care inside a parked vehicle or in direct sunlight.
Take a break from the heat by spending a few hours in a cool place. It could be a tree-shaded area, swimming facility or an air-conditioned spot such as a public building, shopping mall, grocery store, place of worship or public library.
Take cool showers or baths until you feel refreshed.
Prepare meals that don't need to be cooked in your oven.
Block sun out by closing awnings, curtains, or blinds during the day.
Avoid sun exposure. Shade yourself by wearing a wide-brimmed, breathable hat or using an umbrella.
If you feel ill, faint, have difficulty breathing or feel disoriented, visit your doctor or nearest hospital right away.
In an emergency call 911.
For more information contact us at 519.352.7270 ext 2902