The CK Public Health is issuing a warning about Easy Nails, located at 142 King St. W., Chatham, Ontario.
The local health unit is recommending that any clients of Easy Nails who received a body piercing should consider being tested for hepatitis B, C and HIV.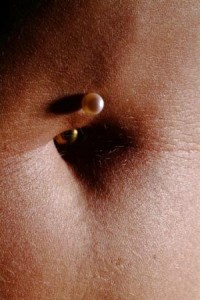 The CK Public Health advises that Easy Nails was approved to provide aesthetic services only e.g. manicures, pedicures and waxing. They are now providing body piercing without prior approval and failing to meet the requirements of the Infection Prevention and Control Best Practices for Personal Services Settings.
The health unit advises that anyone who has received a body piercing from Easy Nails to call the CK Public Health at 519-352-7270 ext. 2902 for information and recommendations for testing. "We always follow-up to ensure measures are in place to decrease the risk of skin and blood-borne infections. If we aren't able to confirm the required infection control practices are in place, we need to let clients know of the risks," said April Rietdyk, Director of the CK Public Health.
The health unit offers advice for anyone considering a tattoo or piercing. We suggest checking to ensure that the business is licensed by the City of Chatham.  Also, any client can ask to review the most recent copy of the facility's health inspection report. The facility is required to provide aftercare instructions and information on how to take care of your new tattoo or piercing until it is healed.
For more information, please contact the CK Public Health at 519-352-7270. After hours, please call 1-866-446-8207.