Report Conclusions
Public Health Ontario (PHO) assessed AEFIs reported in Ontario following vaccines administered in 2015 as well as reporting trends since 2011.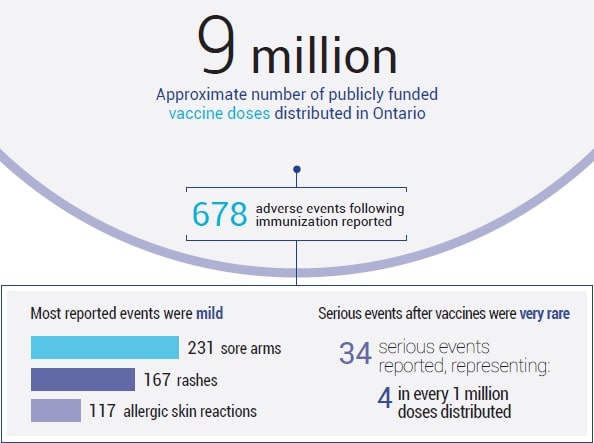 Overall, PHO found a low rate of AEFI reporting and no unexpected vaccine safety issues were identified. The most commonly reported events were mild (e.g. injection site reactions) and serious events were very rare. The majority of individuals were recovered at the time of reporting.
Continued surveillance of AEFIs in Ontario is needed to monitor vaccine safety and to further understand geographic variations and under-reporting within the surveillance system.
The full report: https://www.publichealthontario.ca/en/eRepository/2015_Annual_Report_Vaccine_Safety_2016.pdf